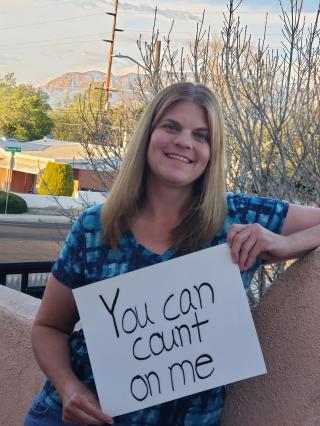 Hello,
My name is Amy Osborne and I am the school counselor at Albuquerque School of Excellence. I have been working with children and adolescents as a counselor for over 25 years. My priorities within our school are safety and social-emotional health. Research demonstrates that students who receive social-emotional and mental health supports do better academically. I have been working with staff, students, and parents to ensure students always feel supported and safe. I use a variety of modalities with students including mindfulness, music therapy, play therapy, cognitive behavioral therapy, art therapy, and REBT.
As a school, we are working to become a School of Character through Character.org. Parents and community members are welcome to attend our meetings on the first Wednesday of the month at 3:30 p.m. (zoom link is listed below). We have been meeting on a weekly basis as a committee to talk about Social and Emotional health within our school and have established core values. Our core values are R.I.S.E.: Respect, Integrity, Self-Motivation, and Excellence.
My primary goal is to help students, staff, and parents successfully navigate through school so our students become successful and independent individuals.
Please contact me if you have any questions or concerns.
Sincerely,
Amy Osborne, School Counselor, LPCC
amyosborne@abqse.org
Zoom link: Join Zoom Meeting
https://abqse-org.zoom.us/j/6744308285